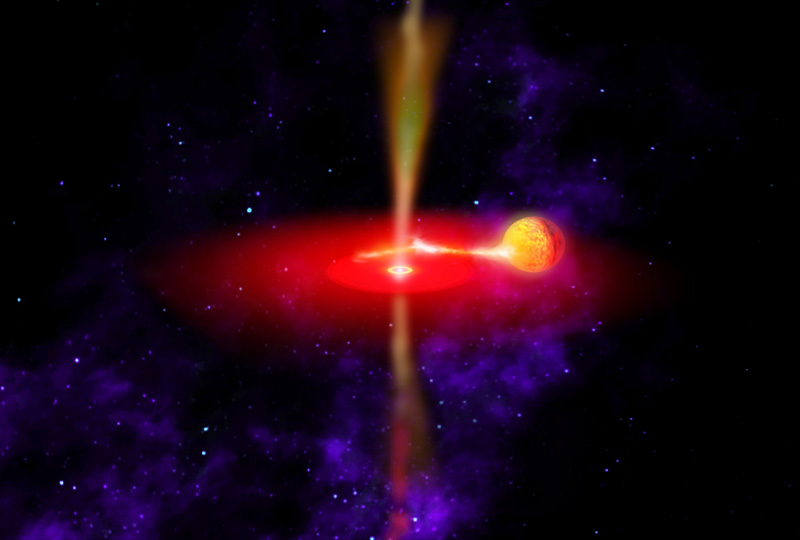 Sept. 20, 2011 - Flaring Black Hole
This artist's concept illustrates what the flaring black hole called GX 339-4 might look like. Infrared observations from NASA's Wide-field Infrared Survey Explorer (WISE) reveal the best information yet on the chaotic and extreme environments of this black hole's jets.
GX 339-4 likely formed from a star that exploded. It is surrounded by an accretion disk (red) of material being pulled onto the black hole from a neighboring star (yellow orb). Some of this material is shot away in the form of jets (yellow flows above and below the disk). The region close in to the black hole glows brightly in infrared light.
Image credit: NASA